Ice Rinks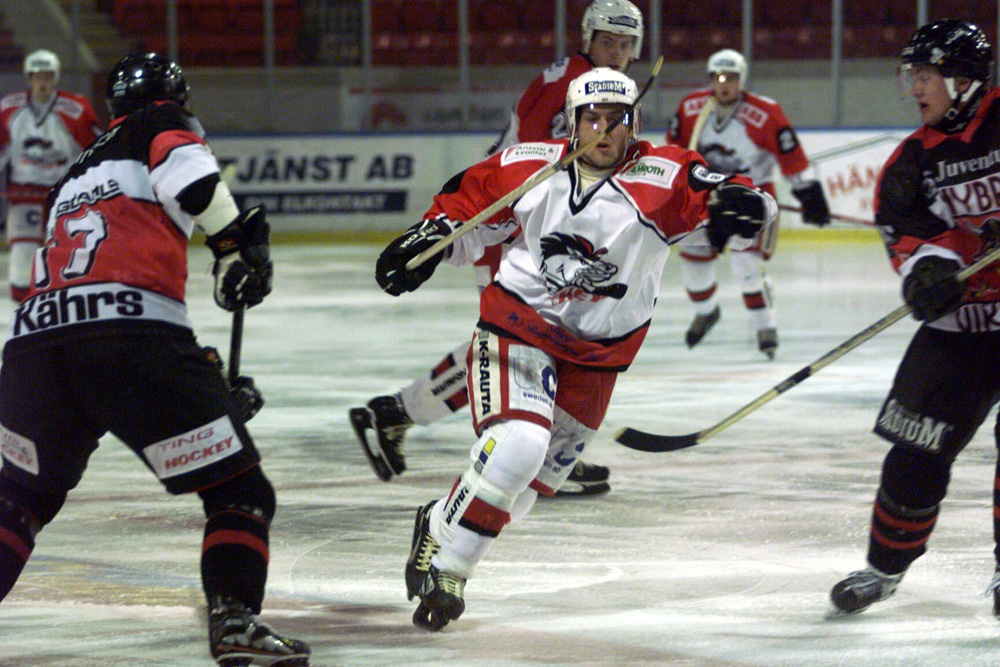 Stockholm Globe Arena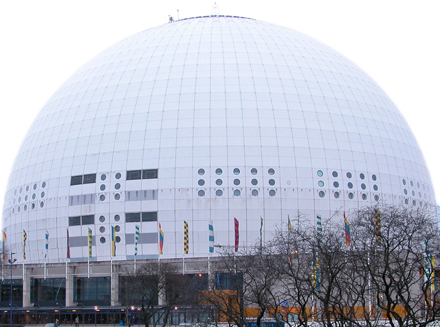 Stockholm Globe Arena is Sweden's national stadium No. l, with a million visitors each year. The plant was inaugurated in 1989 and has over 200 events per year. The capacity is impressive, with 13,850 visitors during Ice Hockey matches and 16,000 for concerts. 9 Hockey World Cup and the European Championships have been held in the Globe Arena, other events including Pope John Paul ... and rock legend Bruce Springsteen, the Stones and many more.
The cooling system consists of 4 chillers with refrigerant ammonia and with a cooling capacity of 420 kW each at -13 ° C outlet brine temperature. These units serve 3 hokey rinks Main arena, "Annexet" and "Hovet".
Arena Oskarshamns
This sports facility has both indoor ice rink, artificial grass, a larger bandyrink during summer used for football with artificial grass and an aqua park.
The cooling system to the bandy rink consists of two chillers from our RCA series. One of the units acts as a heat pump with bandy and hokey rinks as heat collector. During non-ice season an outdoor located glycol cooler is reversed and absorbs heat from the outdoor air. The unit's condenser heat is reused to heat the water park and the artificial turf pitch.
Choice of unit, system solution and to concentrate energy intensive plants in the same area, allowing for Oskarshamn Municipality to get synergies as to operate this business with typically very high operating costs to significant energy savings.
This heat pump is an ideal machine. It does a great job to make ice for the bandy and hokey players andat the same time provide hot water for showers and warm water to the swimmin and adventure pools
Jennylund in Ale-Surte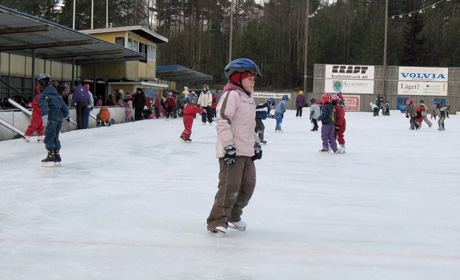 After the clorine condensing plant at Eka Chemical plant in Bohus all the equipment was moved to Ale-Surte bandy rink and installed to make ice on the bandy rink.
Göteborg Curling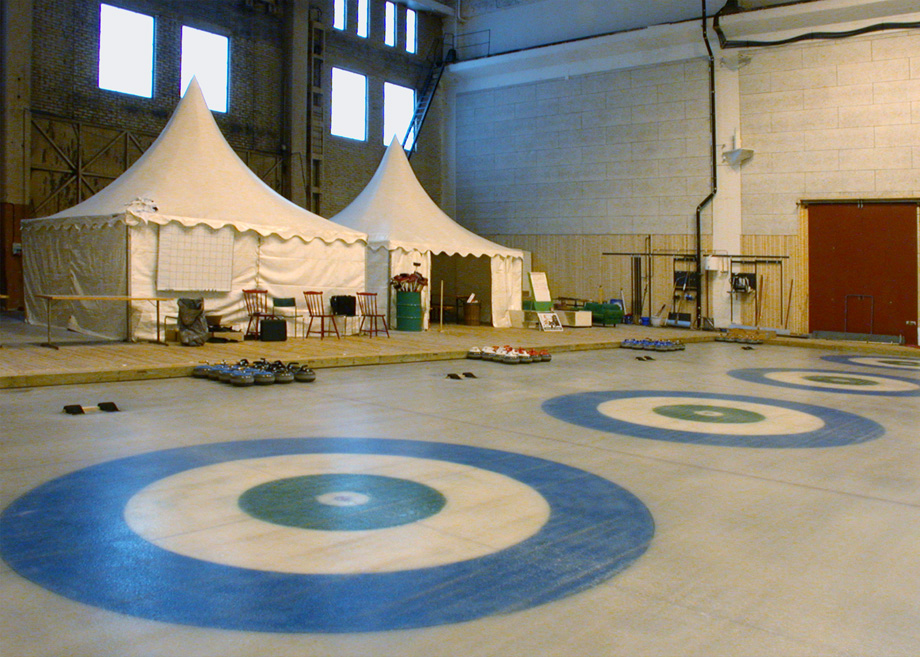 Sweden has fine traditions of curling and a strong position as one of the world's nations, partly because the whole eight world championship gold medals, but also because much of a strong youth activities with several junior gold. Swedish curling tradition started in Uddevalla during the 1700s much to the help of an immigrant "Scotsman".
Not long far Uddevalla is Lundbystrand where Gothenburg Curling Club has its facility. The club was formed in 1917, and once they got their own facility, they had access to a very nice room that was formerly part of the old City yard at Hisnigen waterfront.

The cooling system consists of a refrigeration unit with twin screw compressor, the refrigerant is ammonia with a cooling capacity of 150 kW.