Bare compressors
We deliver SRMTec screw compressorers that are developed by our sister company Svenska Rotor Maskiner International AB.
Svenska Rotor Maskiner (SRM) is the company that has developed almost every screw compressor in the world from the 30s.
The compressors models are industrial open type (single- and two-stage), semi-hermetic (single- and two-stage) , high pressure open type (63 bar). Design for a wide range of refrigerants, natural refrigerants R717 and hydrocarbons, CO2 cascade operation and gas compression.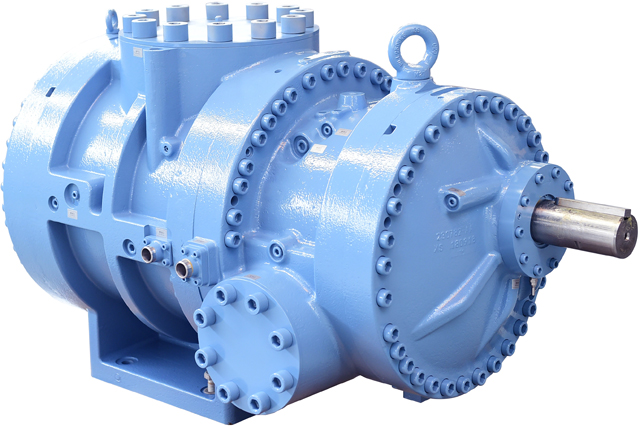 Refrigeration R717
Type of compressor

Swept volume
m3/h @ 2960 rpm
+5 / 35 °C
kW
-10 / 35 °C
kW
-30 / 35 °C
kW
-50 / 35 °C
kW

SRM single stage - Open type

265 - 10 000

298 - 11 940

165 - 6 679

65 - 2 692

SRM two stage - Open type

544 - 5 090

168 - 1 588

61 - 584

SRS single stage – Semi hermetic

84 - 600

101 - 554

58 - 342

21 - 127

SRS two stage – Semi hermetic

141 - 1 523

33 - 308

15 - 143
SRM single stage open
SRS two stage semi hermetic
Refrigration R744 (CO2)
Type of compressor

Swept volume
m3/h @ 2960 rpm
-30 / 10 °C
kW
-30 / 0 °C
kW
-45 / 10 °C
kW
-45 / 0 °C
kW

SRH high pressure - Open type

161 – 1 689

297 – 2 579

350 - 3 058

157 – 1 360

137 – 1 634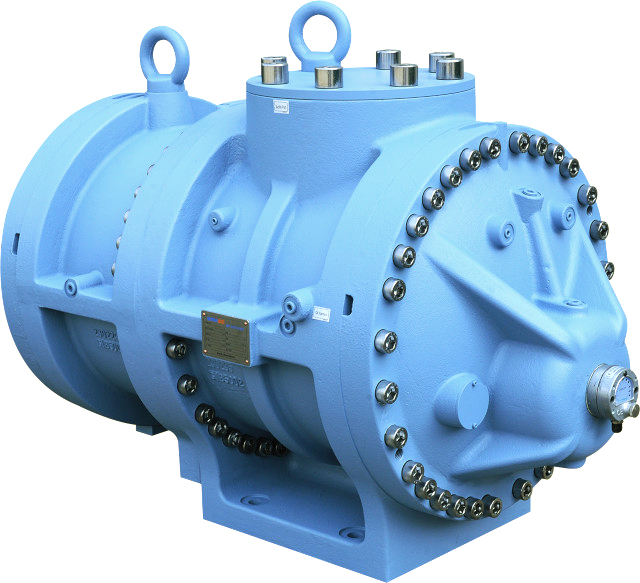 SRH high pressure compressor
Heat pump R717
Type of compressor

Swept volume
m3/h @ 2960 rpm
25 / 62 °C
kW
35 / 62 °C
kW
25 / 82 °C
kW
35 / 82 °C
kW

SRH high pressure - Open type

161 – 1 689

297 – 2 579

413 – 3 784

232 – 2 123

329 – 3 010